Frequently asked questions
We understand that LGBT applicants may have specific questions and topics of consideration while applying to business schools, and current students are more than happy to talk with you about life at Booth. To kick things off, here are some quick facts that address some frequently asked questions we receive as well as help you learn more about the school.
Q. Is Chicago Booth an accepting school for LGBTQ students?
A. YES! Chicago Booth is a diverse school, with students from every walk in life. There is no "typical" Booth student and diversity is one of Booth's main strengths. In fact, our Dean asks that you "come as you are" when embarking on your MBA career. Indeed, we have found the school to be welcoming of this diversity, including LGBTQ students. In addition to our experience, we want to share some fun facts about Chicago Booth and the larger University of Chicago, of which our school is a part:
Fact #1:
Chicago Booth requires
all companies
that interview on-campus to
prohibit discrimination against sexual orientation.
Fact #2
: The University of Chicago received a
5 star rating
(out of 5) on the
Campus Climate Index Survey
.
Fact #3
: The University of Chicago has a proud history of standing up for LGBTQ rights. In
1960 (9 years before Stonewall)
, students at the University of Chicago founded the city's
first gay liberation organization
. In 1992, the University was
one of the first
schools in the nation to
offer domestic partnership benefits
.
Fact #4
: In
1892
, since its founding, The University of Chicago has
incorporated gender equality into its charter
.
Fact #5:
The University of Chicago has an
LGBTQ Student Life Office
, the programming and resources of which are also available to Booth students.
​Q. Does OUTreach help prospective students?
A. YES! We can help you
navigate
the admissions process.
Q. Does OUTreach meet with prospective students?
A. YES! E-mail our
Admissions Co-Chair
to set up a time to chat over the phone or to meet our members if you're visiting Chicago!
Q. What is LGBTQ life like in Chicago?
A. A lot of fun! Many of us are not from Chicago and moved here from different places in the world. Most of us live a short train/cab ride away from Boystown (gay bars) and Andersonville (gay/lesbian bars). Hyde Park is also a very welcoming community itself. In addition, Chicago offers LGBTQ sports clubs and community organizations that we are a part of. Feel free to email us to learn more.
Q. Does OUTrach participate in LGBTQ-specific recruiting events?
A. YES! OUTreach participates in many LGBQ-specific recruiting events, both independently and with Kellogg's LGBTQ group. Visit our sponsors page for a partial list of companies we have events with. We also attend the Reaching Out MBA Conference each year.
Q. Do I have to be "out" if I am a member of OUTreach?
A. No. Similar to most clubs at Booth, OUTreach maintains a mailing list serve that does not reveal the identity of its members. We believe that Chicago Booth is an incredibly accepting school with a diverse student body, and the majority of our members have chosen to be out. However, this is a personal choice and your level of outness is entirely your decision.
Powered by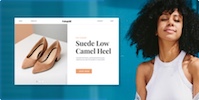 Create your own unique website with customizable templates.