Meet our 2017-2018 Co-Chairs...
Elsa Rodriguez
President
Class of 2018
elsa.rodriguez@chicagobooth.edu
Welcome! I am a native Chicagoan, so you can ask me any questions about the city! Before Booth, I spent 7 years in the non-profit sector where I spent time as an educator, program manager / designer, network manager and had a chance to work for two organizations innovating in the sector. In Chicago, you can usually find me hanging out with my family, making the most of the city when it is nice out, boxing, or attending actions around social justice. I am also a member of HABSA (Hispanic American Business Student Association) and part of Board Fellows and Admission Fellows. What does #TheBoothExperience mean to me? #Explore #pushyourcomfortzone #buildcommunity


---

Lincoln Campbell
Admissions Co-Chair
Class of 2018
lincoln.campbell@chicagobooth.edu
​Welcome! I'm a second-year MBA student from small-town South Dakota. Before Booth, I worked for seven years in the education reform movement with Teach for America in both Washington, DC and NYC. Now that I'm in the Windy City, you can catch me eating a whole deep dish pizza as a snack, exploring the ins and outs of Boystown, and biking along the lakefront. I'm also a member of the Booth Tech Group, Analytics Club, and the Dean's Student Admissions Committee (DSAC). My favorite experiences so far as a Boothie have been Random Walk Chile, Pink Party, learning how to code in App Dev and meeting new friends from all over the world. What does #TheBoothExperience mean to me? #WhatsA9to5 #DrivenClassmates #DesignYourOwnExperience

---

Vero Seminario
Ally Affairs Co-Chair
Class of 2018
vseminario@chicagobooth.edu
Hi! I'm a second-year student from Buenos Aires, the capital city of [one of the best countries in the world] Argentina. I like to bike around the city, improvise cocktails with whatever ingredients are at hand, host asados (Argentinian barbecues) and play sports. I've had different jobs relating to economics, from macroeconomic analyst to market researcher to portfolio manager, and right before Booth I was a member of the data science team of one of Latin America's largest tech companies. I'm also a co-chair of the Booth Analytics Club and a member of Booth Tech. My favorite experiences so far at Booth have been Pink Party, the New Venture Challenge, Follies and Colombia Spring Break. What does #TheBoothExperience mean to me? #toastcat #icecream #goats #raccoons #hashtagsarenotmything


---

​...and some more OUTreachers!

Dave Mullen
Class of 2018
I'm a first year MBA student and Georgia native, though, I also hail from Colorado, Miami, Southern California, Minnesota and New York. Prior to business school, I was an investment banking analyst with J.P. Morgan in Miami and Chicago, and loved Chicago so much, I decided to stay. At Booth I am an active member of Golf Club, OUTreach, and the Ski and Snowboard Club. Outside of Booth you can kind find me running, biking, golfing, swimming, or doing just about anything outdoors. My favorite Booth experiences so far have been Random Walk in Indonesia and LOR in Lake Geneva, Wisconsin. What #TheBoothExperience means to me? #Community #Travel #MPP #TNDC #Flexibility ​

---

Trisha Chakraborty
Student Engagement Co-Chair
Class of 2018
trisha.chakraborty@chicagobooth.edu
Hi everyone! I'm a second-year student from Randolph, New Jersey. Prior to Booth, I worked in financial risk and regulation for two large banks in New York City. I'm interested in how the private sector can drive public sector outcomes, and I'm exploring social impact at Booth. My favorite part about being at Booth having access to UChicago; you can catch me wandering around campus, catching guest lectures at the Institute of Politics, and taking classes at the Harris School of Public Policy. In addition to OUTreach, I'm also a co-chair of the Adam Smith Society and Net Impact, and serve as a representative on the Graduate Business Council. What does #TheBoothExperience mean to me? #ExploringmyInterests #Ballin'onaBudget #BeingInvolved

---

Andrew Janiszewski
Corporate Partnerships Co-Chair
Class of 2018
ajanisze@chicagobooth.edu
Hi all! I'm a veteran and a second-year MBA student at Booth. I grew up on Maui, Hawaii, but spent eight years in the Air Force as an intelligence officer, stationed in places as varied as Florida, Canada, and Iraq. The University of Chicago has been a great place for me to pursue my interests: in addition to studying business and exploring a career in consulting, I'm also completing a second Master's degree in computer science. But while the academic opportunities are second-to-none, my fellow students are really what have made my time in Chicago so far unlike any other. Hiking the Patagonia backcountry with 15 of my classmates, including two other OUTreachers, for spring break and hosting this year's Pink Party -- Chicago-Booth's annual LGBTQ and allies event, attended by over 300 Boothies -- were incredible experiences that I'll never forget. What does #TheBoothExperience mean to me? #Community, #Opportunity, and #LearningToMakeADifference


---

Taylor Carson
Community Development Co-Chair
Class of 2018
taylor.carson@chicagobooth.edu
I'm a second-year student from Philadelphia, PA by way of Washington, DC. Prior to Booth, I worked in public accounting as both an auditor and a consultant. I chose Booth for the down-to-earth community vibe and pay-it-forward culture. The focus on data-driven analysis was also important since I'm switching careers and pursuing opportunities in marketing and analytics. In addition to OUTreach, I'm a LEAD facilitator and the LGBTQ affinity admissions fellow. In my spare time, I enjoy volunteering at the local LGBTQ center in HIV prevention, cooking, discovering new indie pop music, and scuba diving.


---
Powered by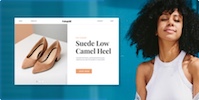 Create your own unique website with customizable templates.